Launching The New V.8 Admin Panel
v.8 is here!
Last December, we announced that we had updated the admin panel navigation in the first step to improving user experience and make features more accessible. 3 months later, we not only have a new website, but a new dashboard!
New features
1. Main Dashboard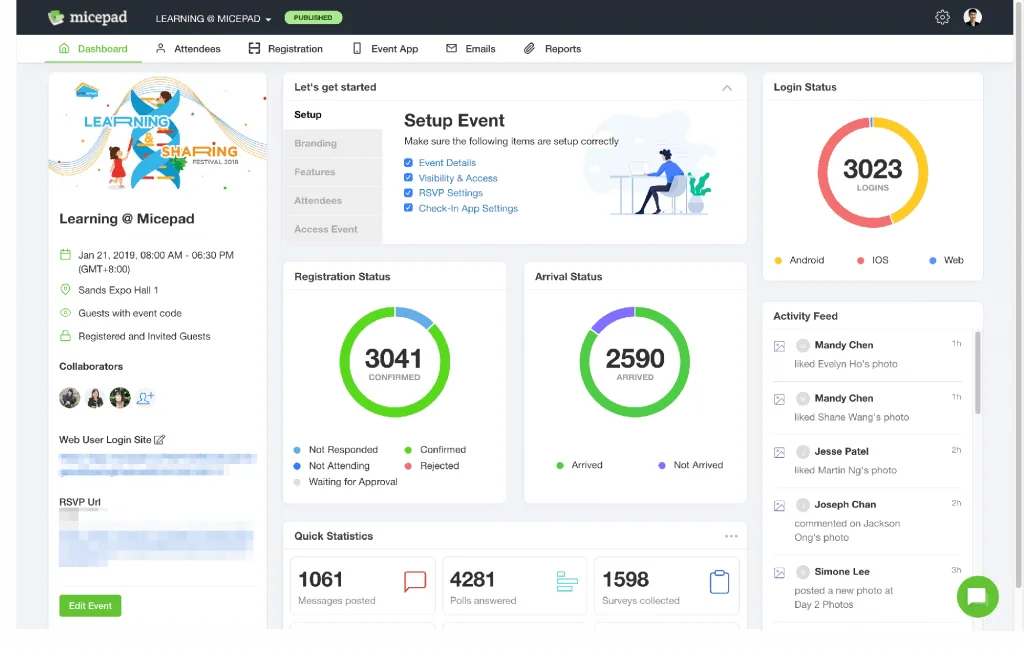 Firstly, there's the main dashboard. Previously, the old dashboard didn't have charts, instead displaying only the numbers. After compiling the feedback from clients, we decided to display the data in a more versatile and comprehensive manner.
In the first update of v.8, certain data sets will be easier to grasp at a glance through the use of donut charts. A real time feed has also been added on the right to show posts, discussions and